Frequently asked questions
Where can I register for programs?
---
Our registration is now online! You can register here https://csc.uplifterinc.com/registration/
---
What days does the CanSkate Program run?
---
The Fall CanSkate Program runs on Tuesdays and Thursdays from 5:30-6:15pm and Saturdays from 11:45am-12:30pm.
---
What are the costs of your programs?
---
You can find the prices for all of our programs on our online registration portal https://csc.uplifterinc.com/registration/
---
If I have a skater who would like figure skating lessons, what are the programs available?
---
The figure skating programs that we have available include JuniorStarSkate and our Star Packages, in order to register for these programs your skater must have an on ice assessment done by our Director of Programs. If you would like to arrange for a on ice assessment please contact our director of programs at csclubdirector@gmail.com
---
What kind of equiptment does my skater need for CanSkate?
---
All the information you need on equiptment is in this video!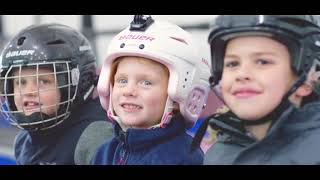 ---
When is the next ice show?
---
Our next ice show will be in March 2020 Rehersal March 12th 4pm Shows (times tbd) : March 13th Evening March 14th Afternoon & Evening
---
---